Dynamics of structures with uncertainties: Applications to piezoelectric vibration energy harvesting
At Cnam, Paris, January 15th 2016, 2.30 p.m.
Sandipon Adhikari
Chair of Aerospace Engineering, College of Engineering, Swansea University, Wales, UK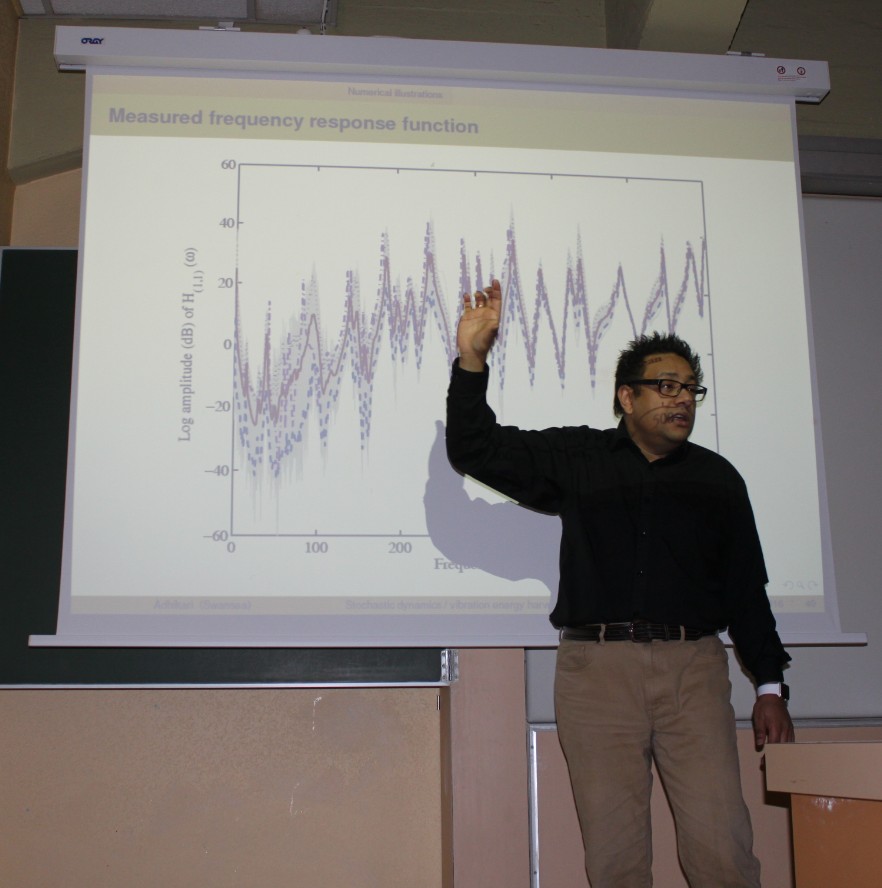 When uncertainties are taken into account, the equations of motion of dynamical systems are expressed by differential equations with stochastic coefficients. Among various numerical methods developed for such systems, response surface based methods (e. g., polynomial chaos, HDMR) show significant promise because it is more accurate compared to the classical perturbation based methods and computationally more efficient compared to the Monte Carlo simulation based methods. However, these approaches are inherently "numerical" in nature and may not always give the physical intuition generally available for a deterministic problem. In this talk, single and multiple degrees of freedom stochastic systems will be considered using a new physics based approach. The main motivation is to use natural frequencies and vibration mode shapes of the underlying deterministic dynamic system to represent the stochastic response characteristics. In this way, it would be possible to understand stochastic dynamical systems in the light of conventional modal properties of a deterministic system, which are already well understood.
Due to the recent demands on "green energy", research on vibration energy harvesting is rapidly expanding in many scientific and engineering disciplines. Later part of the talk will focus on piezoelectric vibration energy harvesting. Linear and nonlinear models undergoing harmonic and random excitations will be considered. Analytical and numerical methods for optimal design and analysis of such energy harvesting systems will be discussed. Possible ideas including impact energy harvesting, energy harvesting from vibrating highway bridges, and energy harvesting from inverted pendulum will be illustrated.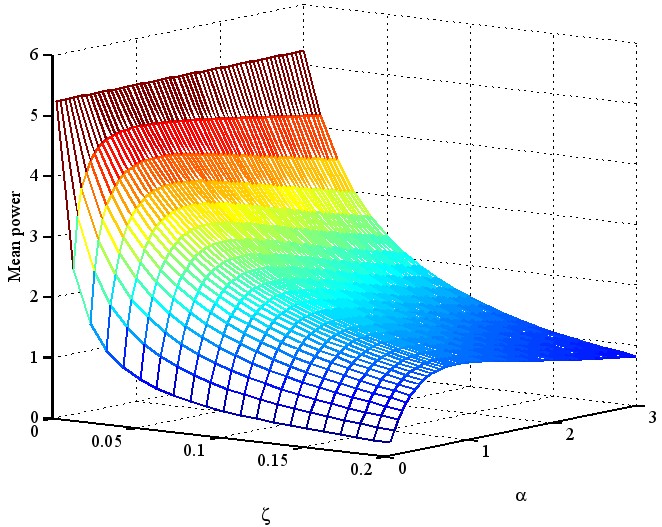 Biosketch: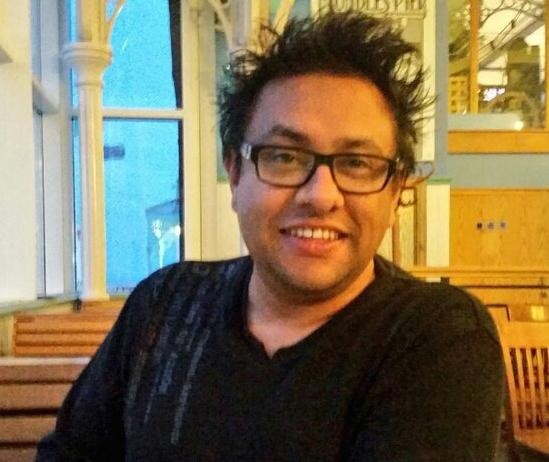 Professor Adhikari is the chair of Aerospace Engineering in the College of Engineering of Swansea University. He is a Wolfson Research Merit Award holder from the Royal Society, London. He received PhD in 2001 from the University of Cambridge (Trinity College). He was an Engineering and Physical Science Research Council (EPSRC) Advanced Research Fellow and winner of the Philip Leverhulme Prize (2007). He was a lecturer at the Bristol University and a Junior Research Fellow in Fitzwilliam College, Cambridge. He was a visiting Professor at the Carleton University, University of Johannesburg and a visiting scientist at the Los Alamos National Laboratory. His research areas are multidisciplinary in nature and include uncertainty quantification in dynamic systems, computational bio and nanomechanics (nanotubes, graphene, nano-bio sensors), dynamics of complex systems, inverse problems for linear and non-linear dynamics and vibration energy harvesting. He authored three books, more than 225 international journal papers and 150 conference papers in these areas (H-index 39).