Boris Lossouarn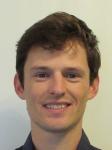 Personnel

Maître de conférences

01.40.27.23.28

Intitulés de la thèse de doctorat :

Amortissement de vibration par dispositif piézoélectrique périodique

Vibration attenuation through periodic piezoelectric devices
Publications
Revues internationales ACL
Conférences internationales ACTI
2017

K. A. Cunefare, B. Lossouarn, M. Collet. Hybrid passive-active modal networks for structural acoustic control. Proceedings of the SPIE Smart Structures/NDE 2017, Portland, Oregon, USA, March 25-29, 2017. doi

B. Lossouarn, J.-F. Deü, G. Kerschen. Passive realization of a nonlinear piezoelectric tuned vibration absorber with a saturable inductor. Proceedings of the 9th European Nonlinear Dynamics Conference, ENOC 2017, Budapest, Hungary, June 25-30, 2017.

B. Lossouarn, M. Aucejo, J.-F. Deü. Wave finite element method for electromechanical periodic waveguides. Proceedings of the 8th ECCOMAS Thematic Conference on Smart Structures and Materials, SMART 2017, in conjunction with the 6th International Conference on Smart Materials and Nanotechnology in Engineering, SMN 2017, Madrid, Spain, June 5-8, 2017.

2016

B. Lossouarn, M. Aucejo, J.-F. Deü. Transverse wave propagation in a one-dimensional structure coupled to its electrical analogue: Comparison of transfer matrix models. Proceedings of the VII European Congress on Computational Methods in Applied Sciences and Engineering, the ECCOMAS Congress 2016, Hersonissos, Crete, Greece, June 5-10, 2016.
---